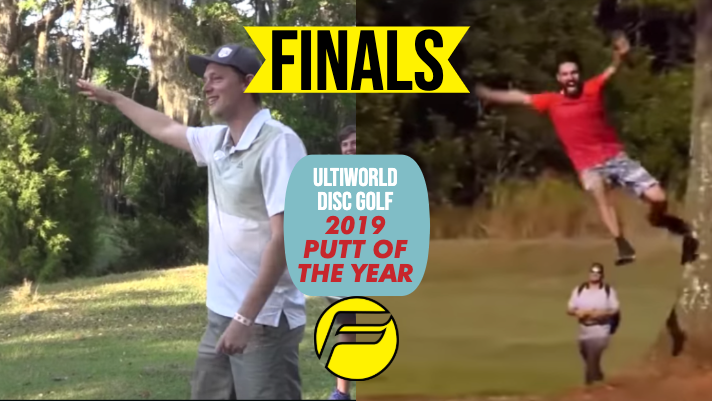 Ultiworld Disc Golf's 2019 Air Shot of the Year voting is presented by Friction Gloves; all opinions are those of the author. Check out our review of Friction's DG Gloves here.
We got the best angles and celebration from Nikko Locastro's albatross at USDGC, but can Simon Lizotte's turnover drive from cliff to cliff to land inside the circle on a par 4 upset it?
---
Nikko Locastro at USDGC
2019 USDGC Round 3 Nikko Locastro Hole 13 albatross throw-in
Simon Lizotte at Throw Down The Mountain
2019 Throw Down The Mountain Simon Lizotte hole 18 drive tee to green
The post 2019 Air Shot Of The Year: Finals appeared first on Ultiworld Disc Golf.