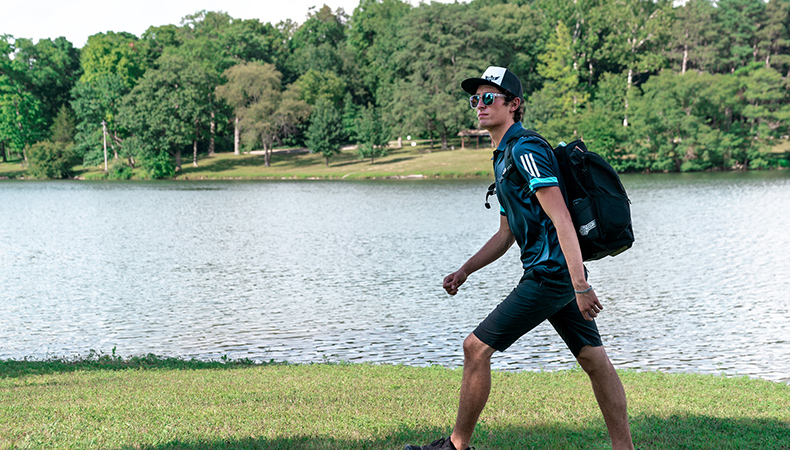 The 2020 season is about to be officially underway! Steve and Sara recap the Las Vegas Challenge on this week's episode of PDGA Radio, complete with takeaways on Catrina Allen's win and putting ups-and-downs and an impressive display from Callie McMorran (6:00). Steve puts to rest the notion that Nate Sexton is a safe player and shares his recent casual round experience with breakout performer Tristan Tanner (24:45).
Eagle McMahon joins the show to talk about his Memorial Championship title defense, his plans for multiple Euro trips, and what he hopes to learn from his self-inflicted hand injury at the end of 2019 (28:45).
The hosts preview this weekend's Disc Golf Pro Tour kickoff and make their picks for the Memorial Championship (55:10). Sara's not having a baby, but she does have some "life news (1:10:30)."
Enjoying the show? Be sure to tell your friends and subscribe on iTunes, Stitcher, Spotify, and Google Play. As always, you can share your feedback with Steve and Sara at [email protected].